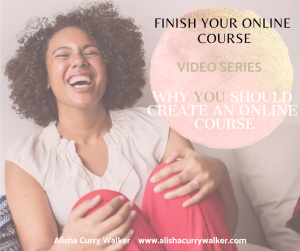 Finish Your Online Course Video Series
Have you started creating an online course or have you thought about creating a course, but you're not sure where to start. Over the next week, I will share short videos about how to create your online course and bring it to life. There will be a video along with a short workbook download to help you develop your plan for your online course.
Make sure you save the link to this page so you can come back to it each day.