Create and Sell Your Own Books and Information Products to Add Multiple Streams of Income
Are you getting exhausted, maybe even burnt out with the cycle of seeing clients one on one, wanting to generate more income, but not wanting to take on more clients? You've had ideas to create a product or service to leverage your time, energy and money, but you're not sure where to start.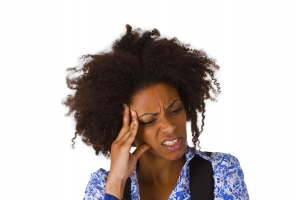 Have you been thinking about ways to add income to your private practice? Do you want to create a product that you can use to compliment the therapy or coaching services you already offer? Do you have a thriving practice and want to increase your income but don't want to add any more therapists to your practice or you can't take on any more clients? Are you starting a private practice and want to find a business model that gives you the freedom to create multiple streams of income so you don't have to be solely dependent on seeing clients? Are you frustrated or overwhelmed with the process of what products you could create to compliment your therapy or coaching practice? Do you understand the ways to create information products? Have you thought of creating your own products but are unsure or just need some help? If this is you, I am here to help.
I get it. I've been in the counseling field for over 20 years. I've had a few times in my career where I was burnt out and needed to pivot.
Imagine if you could create a book, workbook, workshop or course that allows you to package the information you are already giving to your individual or group clients and that could allow you to serve many more people.  Imagine that you have a finished product within the next 90 days that you can use to start adding additional income. Imagine if you could create a product that would help you leverage your time and carve out more time to do the things you love, spend time with your family or maybe even take a vacation and not have to worry about missing any clients because you were making money while you were away.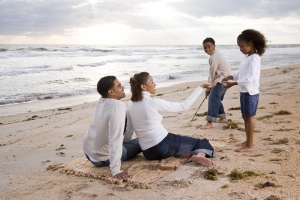 I can help you do just that with my:
Multiple Streams of Income Strategic Plan
At the end of your work with me, you will have what you need to complete your workbook, book, online course or CEU course that you've been thinking about for so long. You will have the tools needed to add an additional stream of income to your business and you won't have to rely solely on client one on one hours.
Now is the time to create your product because you want to be able to serve more clients, but you don't have the time to add any more clients to your practice. You've even started to feel guilty about putting clients on a waiting list or referring them out to other therapists especially when you know that you would serve them well. Shifting your focus from a one on one therapy model to one that adds information products is needed now for our clients. Not all clients who are interested in what you have to offer want counseling. Some people want something that they can tangibly use to help themselves or you have clients that are ready to discharge and you want to offer them a resource as a support as they transition to discharge.
Don't waste any more time, the clients who need you are waiting.
I have been a licensed professional counselor and coach for over 20 years. I have created information products throughout my career when I saw a need for the clients that I serve and thought that others could benefit as well. I've used my products to supplement my income as a therapist and coach and add an additional 5 figures to my business as well as an additional 4, 5 and 6 figures for the clients that I have worked with.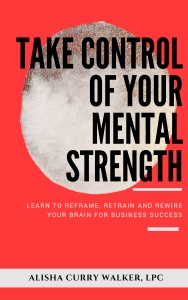 I have created and sold over 25 different courses, books, workbooks, workshops, and ebooks combined for myself and my clients. For years, it took me months even years to complete projects that I would toil over trying to make sure either it was perfect or not being sure how to get it done and having to learn everything from scratch. I was waisting time and losing money in the process. Throughout the years of learning the process of creating, producing and then selling, I developed  a system that allows me to generate the same outcome over and over again to create, produce and deliver these products and services successfully to add additional income to my counseling practice with confidence within a short period of time.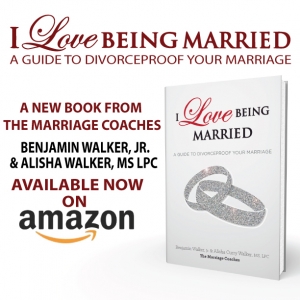 My passion is to help therapists learn the best practices to create and sell books and information products and services that can help supplement the business you've already built and add 4, 5  or 6 figures of additional income.
My goal for you is for you to share what you know to position yourself as an expert, give a voice to who you are before a client even calls, to differentiate yourself from others, give information to potential clients, create information products to compliment your currents services, understand how to use these products to leverage your time, and sell them for additional income.
If you're unsure, you may be buying into one of these myths:
You can't make money in this field
You didn't get in this field to make money
Therapists aren't good at marketing and selling so I can't do that
It takes too much time to do create products and I'm not an expert
I'm not sure if I can do this, I don't know where to begin
None of these are true.
Adding additional streams of income through information products is one of the best ways to grow your income and become a 6 to 7 figure business owner. You don't have to be good at marketing or selling to share your products. Information product delivery is about creating relationships with your potential customers by providing them with solutions to their problems. Therapists are excellent are creating relationships and providing solutions to client problems. You are an expert! You've been trained on how to help your clients and you do it on a daily basis, you have provides support and solutions for your clients for years, now it's time to share what you know.
If you want to create a product and you don't know where to begin, start here. I can help you by creating an individualized plan that includes:
Product Creation Assessment – sent to you to be completed prior to the call
Discovery Call – to review the assessment and clearly define your goals
Multiple Streams of Income Strategy Plan – developed by me and sent to you prior to our final call
Strategy Plan Review Call
Video of our Strategy Call
Here are a few quotes from previous clients:
" The work we did together was a tremendous help"
"I thoroughly enjoyed the process and the plan that was given"
"This was the best investment I've made"
"Thank you, I appreciate this so much"
"I needed this to take my business to the next level"
The Multiple Streams of Income Strategic Plan through the creation and sale of information products will help you add additional income to your business as well. 
The cost for this service is $625.00. Payments can be made in either 1 payment of $625.00 or 2 monthly payments of $325.00.  Once your payment has been received, you will receive the assessment and we will schedule video call for our initial discovery session.
If you have any further questions, please feel free to email me at alisha@alishacurrywalker.com or click the button below to set a free 20 minute consultation call.