NEW ONLINE COURSES
I am so excited to share with you 3 new online courses to help you build your business online. In each of these courses, I share strategies that I've used to build my therapy practice, write and publish a book, position myself as a relationship and marriage expert on national blogs and magazines, become a relationship expert on a national reality show on TLC and much more.
I am passionate about helping therapists claim their expertise to create products and services that help support the life that you want to live. Each course is a 2 hour online course with supportive resources. The courses can be completed at your own pace. You can purchase an individual course or bundle 2 or even 3 courses together for a discount.
Once you purchase the course, you will be given the details for your course and all course material will be delivered by Monday, October 22nd.
Playing Big: Letting Go of the Imposter Holding You Back
Overall Goal of the Course:
By the end of the course you will have the tools to develop the mindset to establish yourself as an expert online and confront the fears that are holding you back.
Objectives of the Course:
Create the overall goal for establishing yourself as an expert

Identify the behaviors that have you hiding and playing small

Learn and implement the tools to gain the confidence to overcome your fear surrounding playing big and getting seen as an expert online
Boost Your Business by Establishing Your Online Credibility as a Therapist
Overall Goal of the Course:
By the end of the course you will have concrete action steps to use to increase your visibility online so that clients and customers can find you. The methods that you will learn can be used to further establish your skills as a therapist or position you  for that new product or service that you are creating.
Objectives of the Course:
Understand the necessary components to establishing your online presence

Learn and implement the 5 crucial strategies to make your website display your expertise

Learn and use the tools needed to share your expertise online to build visibility and establish trust with future clients and customers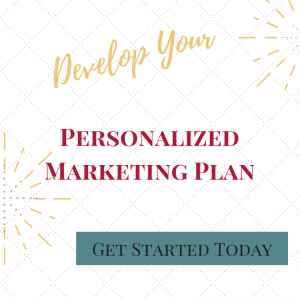 Develop a Personalized Online Marketing Plan
Overall Goal of the Course:
By the end of the course, you will develop an online marketing plan and a system to create a plan over and over again no matter the project. This system will take the guesswork out of how to market yourself online.
Objectives of the Course:
Learn and implement the strategies to marketing yourself online

Develop a plan using the step-by-step workbook that's included in the course

Get a hands-on walk through of the tech used to create and automate your marketing plan
Bundle 2 courses and receive a $10.00 discount.       Bundle 3 courses and receive a $20.00 discount.