Do you want to add more income, but you don't want to add more clients or you just don't have the time to add more clients?
Are you getting exhausted, maybe even burnt out with the cycle of seeing clients one on one, wanting to generate more income, but not wanting to take on more clients? 

Have you had ideas to create a product or service to leverage your time, energy and money, but you get overwhelmed with what to do and where to start?
Do you want to add an additional five figures to your income this year?
You deserve to have a life where you don't have to see 25, 30 or even 40 clients a week just to earn a six figure income a year. It's hard to create other ways of increasing your income when you've never been shown how. With all of the clients and responsibilities you have, you don't have the time to research, develop and execute a new product or service alone. You shouldn't have to struggle alone.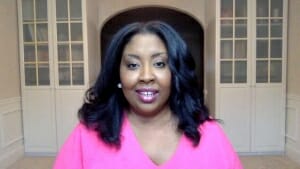 I get it. I've been in the counseling field for over 20 years, so I understand the struggle of having more clients than time and needing a new way to do business. I care about the fact that we as a community are so skilled but don't always have the tools to share our skills beyond the therapy room. I don't want you to struggle anymore with wanting to leverage what you know.
I am uniquely qualified to help guide you in creating an additional five figures to your income because I am a therapist who has leveraged my knowledge to create books, ebooks, workbooks, courses, workshops, CEU workshops, trainings, and speeches from my clinical skills, talents and expertise. I've used my products to supplement my income as a therapist and coach and have added an additional 5 figures to my business as well as an additional 4, 5 and even 6 figures for the clients that I have worked with.
Let me help guide you to identify your special package of skills, talents and expertise and develop your own personalized Five Figure Income Plan to start earning more income without adding more clients.
Imagine having a thriving practice and supplementing your income with a new product or service that uses what you already know, what you are already sharing. Imagine being able to share this with many more people in a way that doesn't require you to always be in the room. Now imagine having a complete, concrete individually customized roadmap that walks you step by step on what you should do to start earning more income now.
 Let Me Help You Create Your Add 5 Figures Income Plan
The Plan includes: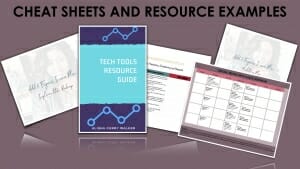 5 Figure Income Plan Assessment Call
Income Plan based on your goal
Project Plan with specific instructions to execute your plan 
Marketing Plan 
Email Swipe Files
Income Strategy Plan – sent to you to be completed prior to the call
Strategy Plan Review Call – to review your Add 5 Figures Income Plan
Video of our Strategy Calls
What Previous Clients Have Said:
" The work we did together was a tremendous help"
"I thoroughly enjoyed the process and the plan that was given"
"This was the best investment I've made"
"Thank you, I appreciate this so much"
"I needed this to take my business to the next level"
The Cost of the Package is
$625.00 
Here's How You Get Started:
I am excited to work with you and help you share your passion and earn more money while doing it!
If you have any further questions, please feel free to email me at alisha@alishacurrywalker.com or click the button below to set a free 15 minute consultation call.