Alisha Curry Walker
Keynote Speaker, Breakout Speaker, Workshop Presenter, Online Speaker and Trainer
Self Care Topics
Soul Care: Let go of Emotional, Mental and Spiritual Exhaustion
for a Rested, Renewed, Abundant Life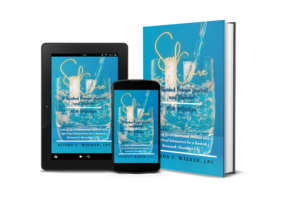 Cycles: Breaking the Patterns That are Keeping Stuck
Take Control of Your Mental Strength: Learn to Reframe, Retrain and Rewire Your Brain for Success
I Feel Like I'm Drowning: Stop Burnout, Rebuild Your Passion, Creativity and Productivity
Creating a Healthy Workplace through Mental Health and Wellness Practices
The Impact of Racial Trauma on Workplace Climate
Practicing Self- Care During COVID-19 and Beyond
Employee Wellness and Stress Management
The Impact of Trauma on Employees, Workplace Climate and Culture
---
Marriage and Relationship Topics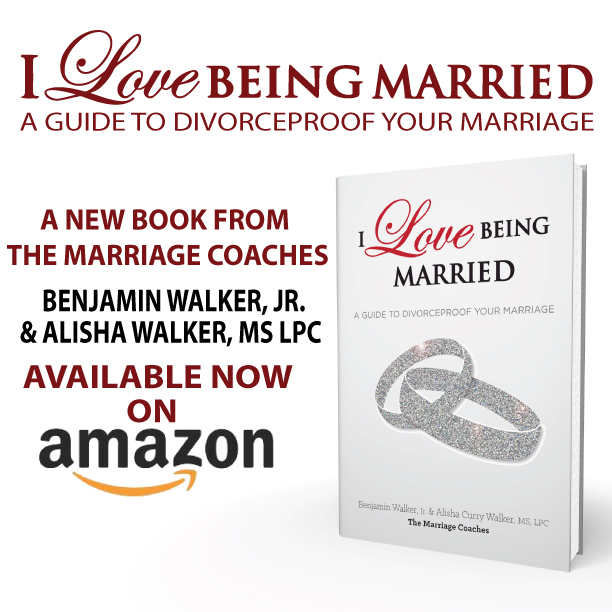 Rules of Engagement: Communication, Conflict Management, and Problem-Solving
One of the top reasons couples seek help for their relationship is because they have trouble communicating. In this workshop, I teach couples the AGAPE LOVE model that I created to show couples how to effectively communicate, manage conflict and problem-solve, through practical and biblical methods. After this workshop, couples will look forward to communicating instead of dreading the "can I talk" conversation.
Make it Last Forever: Maintaining and Sustaining that Wedding Day Love
A big concern for couples who have to deal with everyday life is the connection being maintained with their spouse. I work with many couples who seem to have just "fallen out of love" with one another. In this workshop, I help couples learn how to rekindle the love they once shared with their spouse and create a loving cycle in their relationship. Couples will leave feeling more connected to their spouse and a desire to maintain that feeling in the future.
Expectations: How to Get Your Needs Met in Your Relationship
Often times the issue in relationships is the lack of communication and understanding about what each person's needs are. It's difficult to meet your spouse's needs if you feel like your needs aren't being met. In this workshop, I teach couples how to effectively communicate their needs to their spouse in a loving way to get their deepest needs met. I also teach couples how to avoid the traps of anger, resentment and disappointment from not having your needs met. Couples will leave feeling like their spouse finally heard them. The couples will leave with a practical plan on getting their needs met as Ill as how to meet their spouse's needs.
Preparing Yourself for Marriage: The Truth about Marriage
Many single, dating, and engaged people want to know what marriage is like before they make the commitment to go down the aisle. This workshop discusses the truth about marriage and debunks the fantasy. This is the behind-the-scenes view of marriage. I provide a way for participants to truly understand the biblical view of marriage with tools on how to practically walk it out and avoid divorce court.
Sex and Intimacy in Marriage
This workshop is geared to helping couples learn the three essential elements to an AWESOME sex life. We discuss how couples can keep the flame burning for one another sexually and how to promote intimacy throughout their relationship. We discuss the hindrances to a fulfilling sex life and how to create the sex life you've always wanted with your spouse/
Divorceproof Your Marriage: Learning to Love Being Married
This workshop is our signature workshop. I have based it on our book, I Love Being Married: A Guide to Divorceproof Your Marriage. I teach couples how to divorceproof their relationships and learn how to love being married. This is our most in-depth workshop series because I break down the chapters of our book to truly help people have a practical plan in place for a better marriage by the end of our time together. I do this by helping couples understand their current marital situation, then envision and plan what they want their marriage to look like in the future. Every couple can benefit from this workshop because it helps them develop a plan to make their individual relationship better. This workshop is very in-depth and can be done over a two day 3 – 4 hour block or a workshop series.
---
Teen and College Success Topics
Preparing for Success in College and Beyond
Students who are the most successful in college are not always the brightest and are not always the most talented. The students who are the most successful have certain characteristics that get them results.
Using groundbreaking research, Alisha Walker shares practical steps that students can put into practice immediately. Research shows the mindset and practical behaviors needed for success in college and beyond. Let Alisha teach you how to:
Develop a success mindset
Practice the skills that could mean the difference between success and failure
Build the skills necessary to be resourceful and independent
Breaking the Stress Habit
Preparing for college can lead to stress, frustration, anxiety and even depression. Many students are feeling the pressure at this time from all sides to perform at their highest levels so that they can get into a "good" college. Students are under more pressure than ever before and need even more support to navigate the pressures and stress that they are under.
Using stories and her background as a licensed professional counselor, Alisha Walker helps students navigate the underlying issues of stress and what they can do to deal with stress. Students will learn how to:
Navigate the stresses that come with moving from high school to college
Develop practical skills to handle stress
How to focus on overcoming the stress and not what's causing it
Get Out of the Rut: Overcome Anxiety and Depression
The time has come to finish your final year. Finish the last tests, classes. Complete applications meet with college admissions officers and plan the next stage of your life. This is an exciting time, so why have you been feeling anxious or even depressed. Fear, anxiety and even depression are all natural reactions to such a big change. Going off to college away from people you've been around for years is scary. Alisha Walker will help your students discover the secrets to overcoming anxiety and depression. Students will learn:
Practical tips to combat anxiety or depression
Enjoy the time they have left in high school
Learn their personal triggers for anxiety or depression
Develop an action plan that can be implemented today
---
Parenting Topics
The Sweet Spot: Tips for Parenting Success While Still Having a Life
So much attention is given to your children. You have become a chauffeur, a coach, a teacher, a counselor and so many other roles to help your child be the best so that they can get into a "good" college. What about you? Have you lost sight of who you are? Maybe even your marriage is suffering because so much attention is placed on what's best for the children. Through storytelling and practical tips, Alisha Walker will forge her over 20 years of experience as a therapist along with her 19 years of being a wife and mother. Parents want nothing more than to give their children the best. At times at cost to who they are. Alisha will help you unlock the secrets to finding the sweet spot between parenting success and having a life of your own. You will learn:
How to help your child develop the skills to be more resourceful and independent
Develop a mindset of self care and not feel guilty in the process
Sketch out a plan to live more today
---
Ways to Work with Me
Training Only
Training + Coaching
Training + Coaching + Consultation and Implementation Plan
---
Past Speaking Engagements
Wells Fargo
Harvard Debate Council Diversity Project
Coweta County Sheriff's Office
The Ron Clark Academy
Army National Guard
Mental Health America of Georgia
Atlanta Public Schools (several schools)
Dekalb County Schools (several schools)
Atlanta Women's Foundation
Department of Children and Family Services
Department of Juvenile Justice
CHRIS 180
Our House
Nicholas House
Licensed Professional Counselor Association Conference
System of Care Academy Conference
Home Visiting Institute Conference
Clayton Center
Elizabeth Baptist Church (Singles, Marriage, Women's and Family Conferences)
New American Pathways
Court Appointed Special Advocates
Wellspring Living
United Way
CETPA: Mental Health and Substance Abuse Services
Rainbow Village
Neighbor to Family
Children's Healthcare of Atlanta Annual Conference for Heart Patients
The Heart of Marriage Conference
Blogalicious Conference
Black African American Christian Conference
Black and Married with Kids Relationship Academy