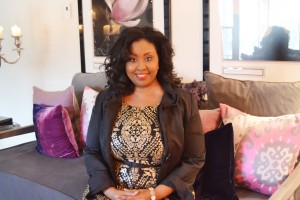 Alisha Curry Walker has a passion to help others live the life they desire and deserve. She's been on a path to help others succeed for over 20 years. She does this as a Licensed Professional Counselor, Certified Professional Counselor Supervisor, Board Certified – Telemental Health Provider, Speaker, Author and Coach. She has counseled thousands of people, dealing with issues that range in diversity from anxiety and trauma, to parenting and marital / relationship issues. She has forged a path on several roads to infuse her passion for mental health and wellness, resilience and self-care, which she calls soul care. She has a desire to hold the hope for the hopeless, provide encouragement to the lost, shine a light on what success means to you and lead the parade for all those that will listen about the benefits of mental health and wellness and resilience.
Alisha is a graduate of Florida A&M University with a BS in Psychology and Nova Southeastern University with an MS in Mental Health Counseling. In her career in addition to counseling, she has spoken to audiences as small as 4 or 5 to an audiences of thousands. She speaks with confidence, authority and conviction and always brings practical tips that her audience can implement right away. She is compassionate and supportive but knows how to hold clients and audiences alike accountable for the information that she shares.
Alisha has published numerous articles on self-care, mental health and wellness, spiritual wellness and marriage and relationships. She's even written a book for couples, I Love Being Married: A Guide to Divorceproof Your Marriage  . Her new book, a guided journal will soon be published, Soul Care: Release Emotional, Physical and Spiritual Exhaustion While Finding Rest and Renewal to Replenish Your Soul.
Alisha has been married for 21 years and has 5 beautiful children. As a family they have endured some soul shaking events, which have fueled her passions even further to help motivate and inspire others to live the life they desire and deserve.
MAlisha Curry Walker is a Licensed Professional Counselor, Coach, Speaker and Author
Alisha Curry Walker is a Licensed Professional Counselor, Coach, Speaker and Author